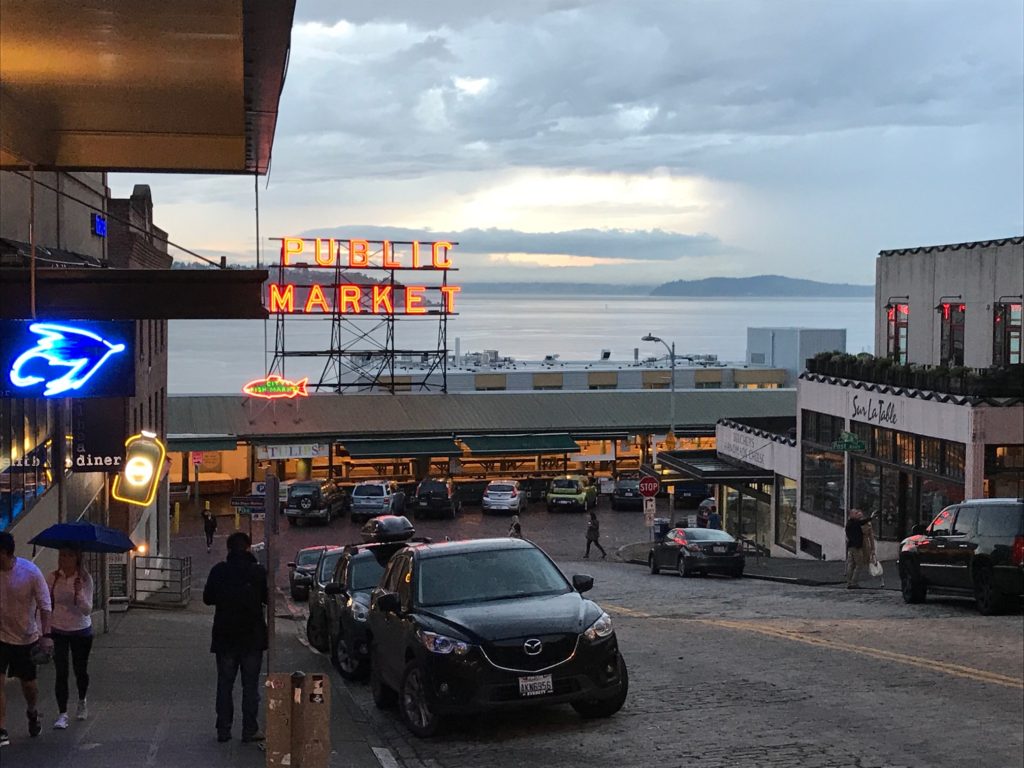 I am currently wrapping up my fifth CNU, this year in Seattle. The Congresses are always fascinating to me, but dissimilar to most non-CNU conferences. Sure the CNU is packed with sessions in conference rooms along with tours, but the takeaway is really in the conversations that you have with others passionate to see their communities improve. These happened in the hallways, streets, bars, etc. not necessarily in the lectures.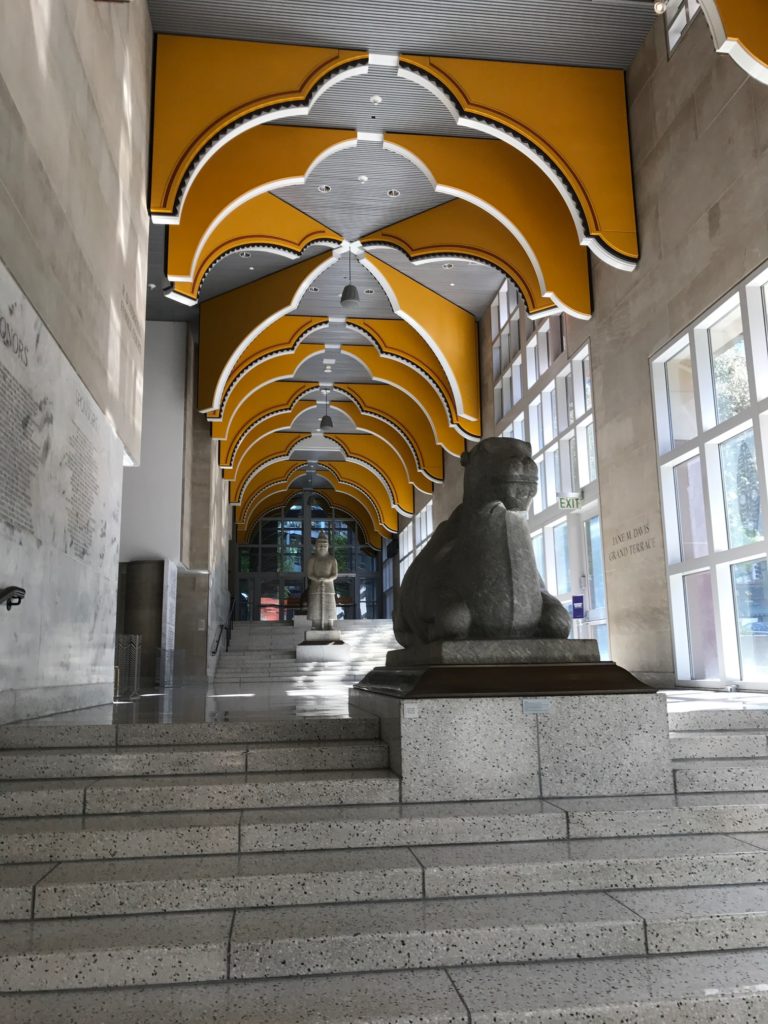 It's not the Kumbaya session that may be envisioned, at least when the Congress is good, it's not.
Some of my highlights from this year's Congress:
Strong Towns Live Debate
Last night's debate, as can be seen in the photo, featured a question that has always bothered me. Are New Urbanism and Smart Growth the same thing? The discussion was fantastic, starting with the comparison of Merlot and French Bordeaux. The argument was that both smell, look and taste the same although they are called something different. However, neither of which can be mistaken with Bud Light.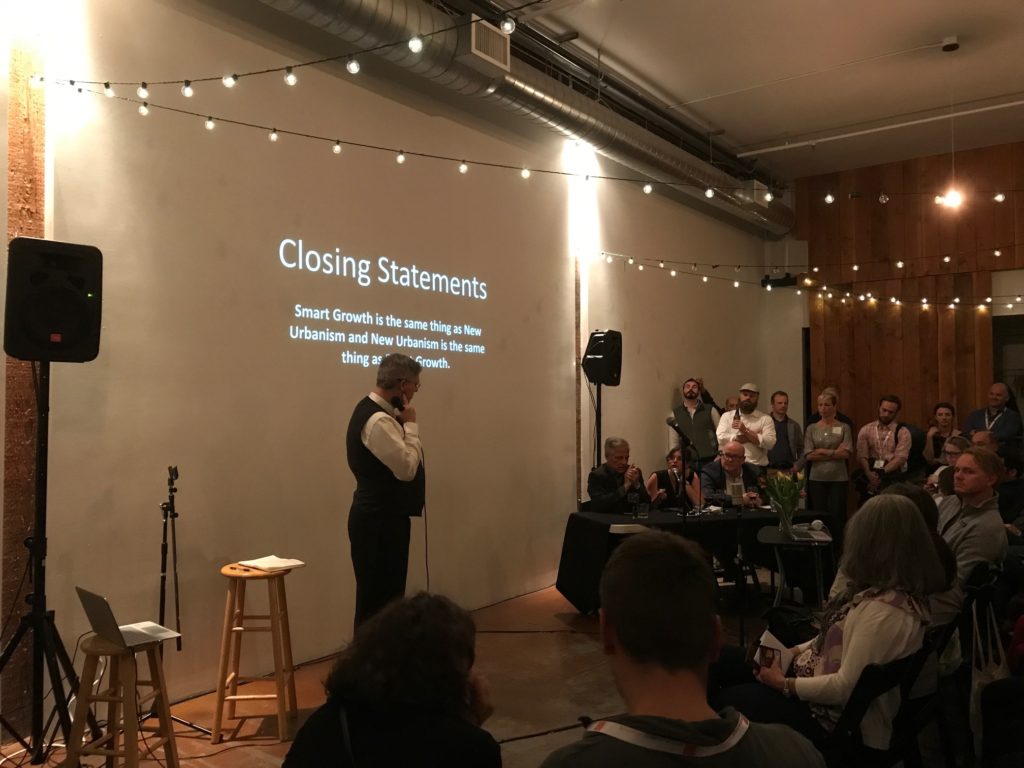 Some New Urbanists, albeit those that were indeed the first to pave the way for "Smart Growth" today, maintain that there is a significant difference. However, as it was pointed out, there is no reason to argue with the Smart Growth membership. We are all after the same goals of creating healthy communities for people.
Majora Carter and Doug Farr
Leading off the conversation, Majora Carter discussed the difficult conversations regarding gentrification, racial divides and a component of the original Charter of the New Urbanism. She discussed the ways that her neighborhood is building community and "self-gentrifying" before they are gentrified by others. It was a very good discussion that hopefully opened a lot of people's minds of the impacts that are happening in neighborhoods across the country.
People didn't want to leave their neighborhood to live in a 'better community' – Majora Carter @majoracarter
Following Majora's talk was Doug Farr, Author of Sustainable Urbanism, where he discussed the sobering discussion of Climate Change as well as a wonderful timeline for our culture's auto-dependence. The chart, below, shows when CIAM came into place, as well as when CNU was formed to counter the auto-centric lifestyle from LeCorbusier.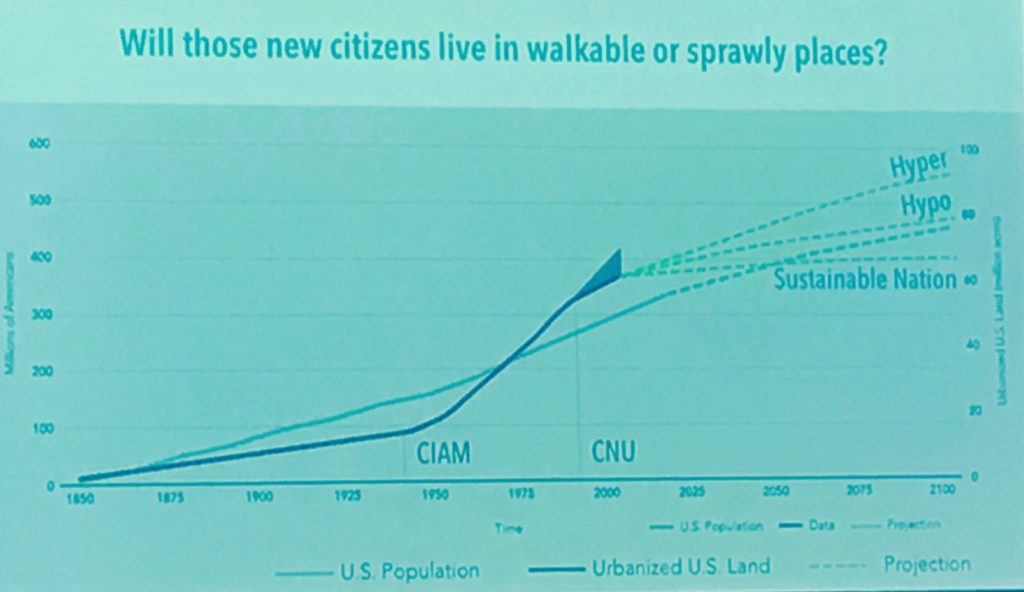 In addition these statistics, Mr. Farr also emphasized the need for at least a walkable option in our country pointing out US budgets toward defense vs the effects of obesity.
We spend on obesity, what we spend on defense. – Doug Farr @dougfarrchicago
Also pointing out the discrepancy in how we design our streets per fire department mandates when…
Deaths attributable to those who die of inactivity are 30-80 times more than those caused by fire. – Doug Farr @dougfarrchicago
These are real issues that need discussing. When we make a choice for one problem, we often create several others. The health of people is much more difficult to quantify and see when compared to an impact of a fire. Fires are instant killers, whereas obesity-related deaths are silent and deterioration of health happens over time.
Want to hear more? I'm happy to discuss further individually with you, however it may cost you a coffee or beer. 😉 Cheers from Seattle!
Social Share