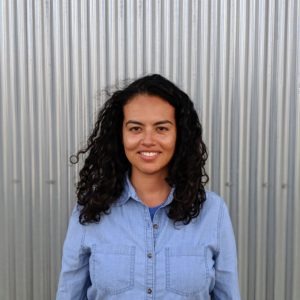 Vanessa has a B.S. degree in Environmental Engineering and M.S. degree in Civil Engineering. Her  professional career started in the environmental field where she worked for five years before switching careers into Land Development two years
ago. As a Civil Engineer, Vanessa has worked on a variety of projects ranging from trail design to commercial development. Vanessa enjoys working on different types of projects in different municipalities as she gains more experience and continues to add to her skills set in Land Development.
Vanessa has worked on various community outreach projects from college to her professional career. She wrote and administered surveys in Spanish to community members in an Andean region of Peru for one of the research projects she worked on in graduate school. While working as an Environmental Engineer, she translated various documents and community outreach surveys for Hazard Mitigation Plans for counties throughout Colorado. Outside of work, Vanessa joined Engineers Without Borders and traveled to Ethiopia to oversee the construction of latrines in a public market. While in Ethiopia, she met with various community members and leaders to discuss issues and concerns.
Personal Bio: 
Vanessa was born in Colombia and moved to the United States as a child. She lived in Florida until her college graduation from the University of Florida. Graduate school at the University of Colorado at Boulder brought her to Colorado, but the outdoor adventures have kept her here. Vanessa enjoys running, yoga, road and mountain biking and skiing. Her weekend home is a converted Sprinter van, which facilitates the Colorado adventures for her, her husband and their rescue dog.
---
CURRICULUM VITAE
Education and Qualifications:
University of Florida, Bachelor of Science/Environmental Engineering Engineering
University of Colorado, Master of Science/Civil Engineering
Native Spanish Speaker
Professional Qualifications:
Native Spanish Speaker
Community Engagement Leader