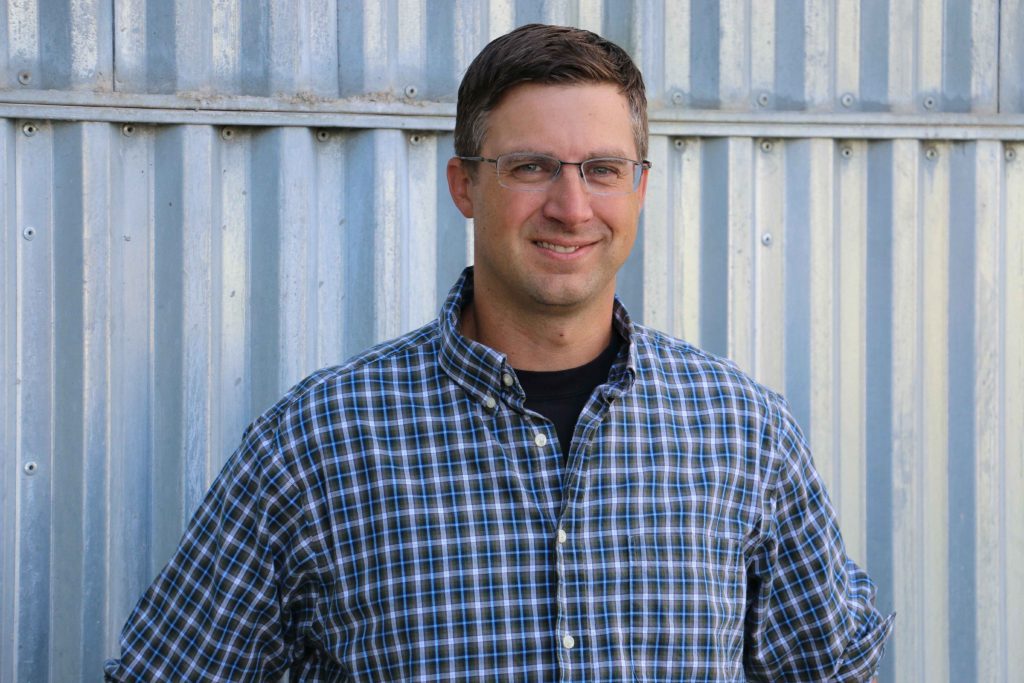 Personal Bio: John has a Bachelor of Landscape Architecture from Kansas State University in Manhattan, KS. Mr. Olson is a registered Landscape Architect in the State of Colorado with over a decade of experience in landscape architecture, planning and urban design. John served as an integral member of regionally renown sustainability group, Sustainable Fort Carson, for two years. During and since this time, he has been an advocate for finding low-cost, low-risk solutions to solve some of the urban issues that the community faces today. Such solutions include the award-winning demonstration, Better Block Pikes Peak, which occurred on September 21, 2012, and the food truck plaza, Curbside Cuisine, located in Downtown Colorado Springs.
He leads the company in the Colorado Springs region in Planning, Landscape and Civil Engineering projects, providing an integrated approach to merging aesthetics with practicality. His philosophy that all elements shall have at least two purposes is responsible for innovating beyond the typical drainage solutions.
Formerly a Vice Chair of the Colorado Springs Urban Renewal Authority, board member of the Downtown Review Board and co-founder of the Congress for the New Urbanism Colorado Chapter, John has assisted the region in understanding the balance of urbanism with ecology.
Today, John serves as the sole non-architect board member for the American Institute of Architects Colorado South Chapter, as the Chief Instigator for Colorado Springs Urban Intervention and the President of a Homeowner's Association.
CURRICULUM VITAE
Education:
Kansas State University, Manhattan
Bachelor of Landscape Architecture
Professional Registrations:
Registered Landscape Architect (CO)
LEED Accredited Professional
Accredited New Urbanist
AIA Colorado South, Board Member
Industry Tenure: 15 Years
Professional Endeavors:
Altitude Land Consultants, Inc. Director of Urban Design & Landscape
Colorado Springs Urban Intervention, Chief Instigator
Colorado Springs Business Journal, Contributing Author
Colorado Springs Independent, Indy Blog Contributor
Awards and Honors:
2011 Sustainable Progress Through Partnerships Award, Sustainable Fort Carson
2012 Achievement in Sustainable Development, Sustainable Fort Carson
2013 Public Interest Award, USGBC Colorado
2013 Downtown Star, Colorado Springs Urban Intervention
2016 Honorary Commander, Schriever Air Force Base
John has taken the scenic tour of the Midwest United States prior to his arrival in the Great State of Colorado. Born and raised in Grand Island, Nebraska, John was raised with a relentless work ethic. This work ethic is especially clear when it is something that he is passionate about doing. He ventured out of the comfort of Nebraska to attend school at Kansas State University, originally for Architecture School until he gained an understanding of what Landscape Architecture was about. After discovering the world of urban design and urbanism on his first position out of school in Omaha, John has not looked back. His passions are in creating the urban experience that he has valued from visiting across the United States. The father of two beautiful daughters and a son, John experiences the urban framework through lens of exploration and passive intimate placemaking. His wife of fourteen years, should have been forewarned of John's passion for the urban environment when the choice of their honeymoon was to be Manhattan, New York in late December. He can be best described as an "Urban Enthusiast", or Urbanist.