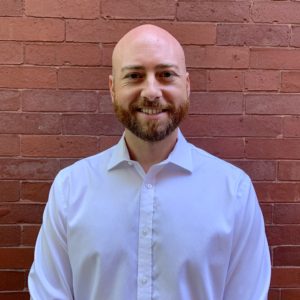 Personal Bio: 
Dog dad of one, an avid outdoorsman (hiking, backpacking, camping, cycling, boating, fishing), and whom above all… enjoys a good beer at the end of the trail.  Brett Jackson is a former resident of both Denver and Colorado Springs, and while a current resident of Chicago, works as a remote employee of Altitude Land Consultants.
Brett is a Landscape Designer with over 5 years of professional experience in both public and private sectors.  His experience includes: urban design, site design, community and master planning, historic preservation, parks and open space, natural systems integration and restoration and green infrastructure- stormwater management, bioswales, green roofs and living walls.  Having a background in biology / natural systems provides Brett a unique point of view to landscape architecture / design and site planning.  With intimate knowledge of Rocky Mountain ecologies, he designs landscapes to be locally-appropriate, self-sustaining and culturally harmonious.  His responsibilities include preparation of Phase II construction plans, 3D modeling, architectural renderings and visualizations, materials specification, and cost estimating.
---
CURRICULUM VITAE
Education and Qualifications:
Coming soon!
Professional Qualifications:
Coming soon!