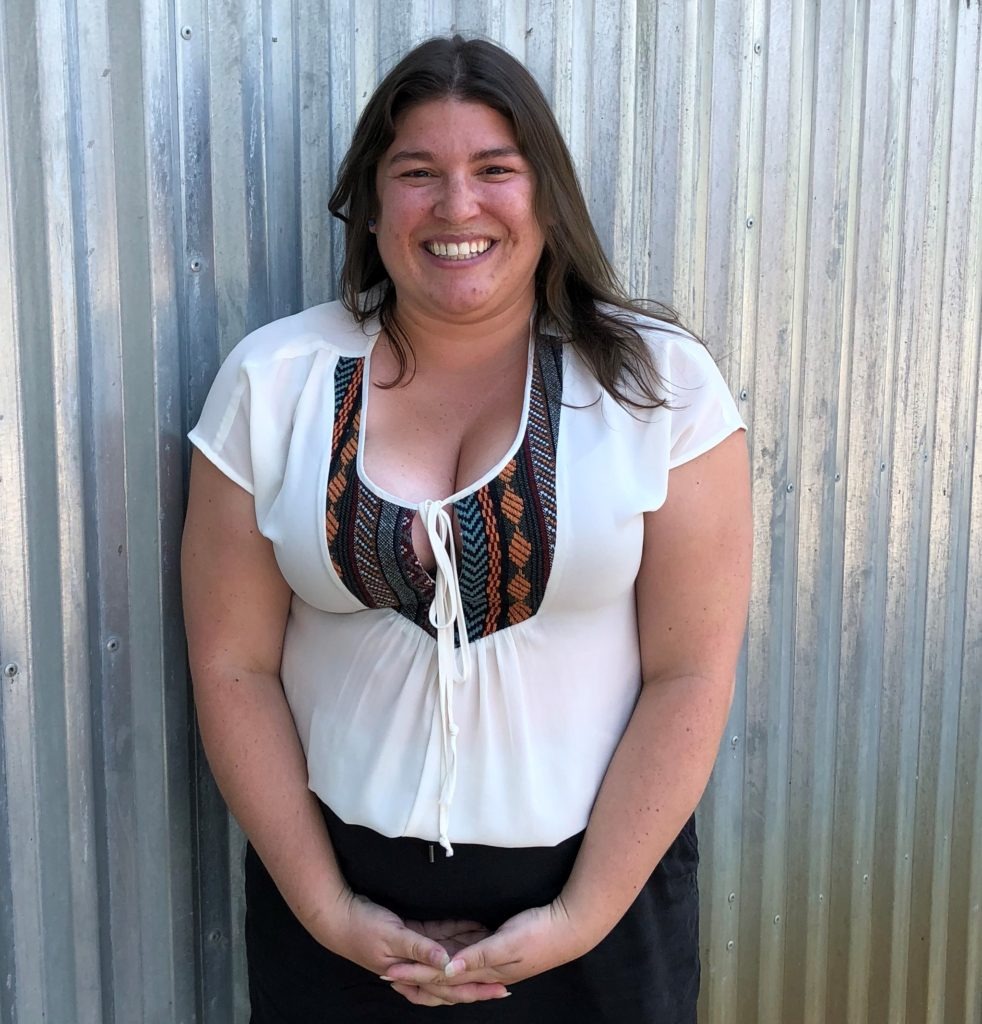 Personal Bio: 
Amanda grew up in the suburban sprawl of Philadelphia, often finding herself torn between the nearby rural, rolling countryside and the bustling, expanding urban fabric. Amanda's passion for landscape architecture is rooted in the ample opportunities both the natural and man-made landscapes offer in connecting people to the diversity presented by nature. She is continually inspired by the sustainable, resilient landscape in the form of urban ecosystem connectivity, interactive urban placemaking, stormwater harvesting and management, brownfield restoration and redevelopment, and adaptive native plant communities.  In 2009 Amanda joined her mom as an alumna of Philadelphia University, receiving a Bachelor of Landscape Architecture.
After graduating, Amanda moved to the rural mountains of West Virginia as an AmeriCorp volunteer where she served with the US Forest Service and the US Fish and Wildlife Service. She undertook hands-on conservation field work focusing on recreation and wilderness management, wildlife surveys, non-native species management, GIS coordination, and watershed monitoring. Of the many heritage and conservation focused community service projects that Amanda spearheaded and managed while an AmeriCorps volunteer, her favorite was her design and revitalization of the Greenbrier Ranger Station Garden which was honored as West Virginia's USDA People's Garden of 2011 and recognized as part of the Wings Across the America's 2011 Butterfly Conservation Award.
Amanda is excited to explore and learn more about Colorado's natural landscape with her adorable sidekick (and approved good dog), her Pomeranian named Koko. Prior to joining ALC, Amanda had been living abroad in New Zealand where she was able to reconnect with her love of travel. She hopes her curious spirit will one day lead her to volunteering at the Dujiangyan Panda Base in Chengdu, China.
Amanda would not be a true Philadelphian if she wasn't passionate about soft pretzels and sports. She is always looking for that elusive perfect soft pretzel west of the Schuylkill River and never misses a Philadelphia Flyers' game!
Recently completing a series of Green Roof Professional training courses, Amanda aims to become an accredited Green Roof Professional in the near future.
---
CURRICULUM VITAE
EDUCATION: Philadelphia University, Bachelor of Landscape Architecture
PROFESSIONAL AFFILIATIONS: Associate Member, American Society of Landscape Architects; Member, Green Roofs for Healthy Cities
AWARDS AND HONORS:  2011 West Virginia USDA People's Garden; Wings Across the America's 2011 Butterfly Conservation Award.
PRIOR EXPERIENCE: US Forest Service; US Fish and Wildlife Services; Berks County, Parks and Recreation
---
CURRICULUM VITAE
Education: